How would you like to race at the world-famous Infineon Raceway
or Laguna Seca Raceway?!
Rental cars are available for races, vintage events, test days, and drivers schools for these and other race tracks. For as little as $2000 per weekend, you can show off your racing skills. The car you rent is race-prepped and fitted to your specification at our shop. At the track, a sheltered area in the paddock is available for your convenience. Your car will be crewed by a knowledgeable crew chief and driving instructor and a debriefing and trackside lounge is usually available in our 38' motor home.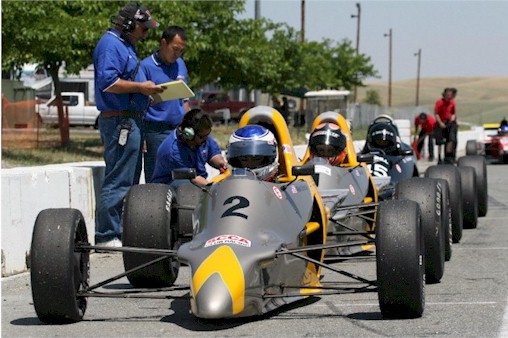 We provide tires & technical help
You provide drivers gear & enthusiasm!
Additional mileage and travel expense may apply to other tracks. Multi-race and seasonal discounts are available.